Westbury Orvis Retail Store
Monday
11:00 AM - 6:00 PM
Tuesday
11:00 AM - 6:00 PM
Wednesday
11:00 AM - 6:00 PM
Thursday
11:00 AM - 6:00 PM
Friday
10:00 AM - 6:00 PM
Saturday
10:00 AM - 6:00 PM
Sunday
11:00 AM - 5:00 PM
Orvis Westbury Upcoming Events
Store Personnel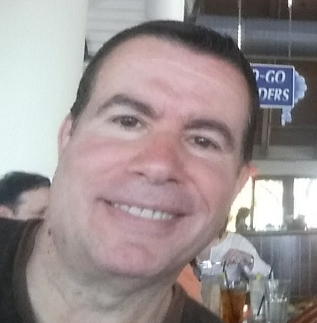 Store Manager: Fred Versaci
If you've ever visited Orvis Westbury, there's a good chance you met Fred Versaci. Store Manager since 2008, Fred has always made it a point to connect with his customers, their families, and even their dogs when they come along. Fred's worked for other retailers throughout his career but, as he likes to say, "I feel the connection to the Orvis customer more so than any other. I feel most comfortable on the selling floor engaging with my existing clients and learning about the new faces that come into our store every day." That's a good thing, because when Fred isn't in the store, you probably wouldn't be able to keep pace with him. An avid runner, swimmer, hiker, bicyclist, and world traveler, Fred isn't likely to be in one place at one time for too long, as he's always on the lookout, or heading for, his next adventure. So, if you know Fred, be sure to say, "hello" next time you're in Orvis Westbury. And if it's your first time at the store, you can be sure that the next time you come in, he'll do his best to greet you by name.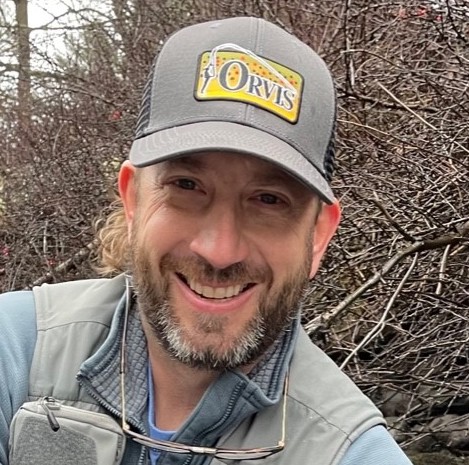 Fishing Manager: Chris Vlacich 
In the fly-fishing world, it's a well-known fact that the film, "A River Runs Through It" was the impetus for many to pick up a fly rod for the very first time. But Chris Vlacich took it to the next level. After a screening of the film during his college days, he immediately went out, picked up a copy of Fly Rod & Reel magazine, scoured the travel section, applied to a few Western fishing lodges, and was hired by Orvis-Endorsed Hubbard's Yellowstone Lodge. As Chris tells it, "July of that year I was floating the Yellowstone River as a licensed Montana guide, which I had no business being at that point, but it all ends well." Indeed, it did. For more than 30 years, Chris has fished his home waters of New York, chased trout in Montana, stripers on the Cape, false albacore off Montauk, bonefish in the Turks & Caicos, and tarpon in Puerto Rico. A bit of a Renaissance man, Chris, a skier, cyclist, music fan, and culinary enthusiast, is also a graduate of Cornell's School of Hotel Administration and managed his family's iconic New York restaurant, Piccola Venezia for 25 years. He's also worked as a cook in Italy and even did a 6-month stint as a chef on a private yacht. So, be sure to greet Chris with a friendly "Ciao!" next time you're in Orvis Westbury but be prepared for a conversation; he's also fluent in Italian. 
CAN'T MAKE IT TO A CLASS IN PERSON?
NO PROBLEM.
The Orvis Fly-Fishing Learning Center has hundreds of tutorials, videos, podcasts & articles available on-line, right now!