Fifth Avenue Orvis Retail Store
Monday - Thursday
11:00 AM - 6:00 PM
Friday - Saturday
10:00 AM - 6:00 PM
Sunday
11:00 AM - 5:00 PM
Orvis Fifth Avenue Upcoming Events
Additional Sporting Resources
Store Personnel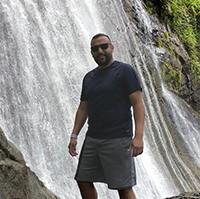 Store Manager: Doug Lopez
When you first meet Doug Lopez, you may think you've seen him before. You might wonder if perhaps it was on the streets of midtown, maybe at a restaurant, or perhaps it was on the subway. But then you'll realize that it was none of those locations ... it was at home—for it was none other than Doug himself who graced the cover of the Orvis Fishing catalog in 2021. Born in El Salvador, Doug was raised in Astoria, Queens, New York, has been in retail management since college, and has, over the years, worked for some of the biggest names in the retail world. Growing up, Doug fished saltwater locally for snappers, stripers, and blues; and since joining Orvis, he's had the opportunity to fly fish and hunt in Montana, shoot sporting clays at the Orvis Shooting Grounds in Sandanona, and even travel to Cuba twice to fish their legendary flats. When not out and about, you'll find Doug's courtside with his daughters, where he's president of the local recreational basketball league. We could end here but we would be remiss if we didn't mention the fact that Doug is also a devoted Black Sabbath fan and even traveled to Manchester, England, to see them on their final tour. It's a story he'd no doubt love to recount the next time you see him at Orvis New York.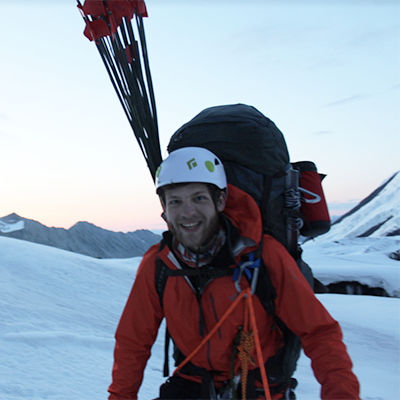 Fishing Manager: Michael Lipsitz 
Discovering the adventure and wonder in nature is what the Orvis lifestyle is all about. We can confidently say Michael, a native of Westchester County, lives that lifestyle to the fullest, even spending 48 days in the Wrangell Mountains of Alaska living on cracked glaciers, building runways for bush pilots, and learning the navigational and wilderness skills he needed to thrive in America's Last Frontier. And those skills did, in fact, come in handy when the time came to ward off a grizzly bear who crashed a blueberry-picking session. Luckily, calm nerves (and a touch of bear spray) persuaded the bear to head back the way he came, alas, without any blueberries. Back on the east coast, Michael's preferred outdoor location is on a drift boat in the Catskills, an area renowned for its multitude of legendary fly-fishing destinations. Michael looks forward to helping New York City-area fly fishers with the gear and guidance they need to get out and pursue their angling adventures, wherever they may be.
CAN'T MAKE IT TO A CLASS IN PERSON?
NO PROBLEM.
The Orvis Fly-Fishing Learning Center has hundreds of tutorials, videos, podcasts & articles available on-line, right now!