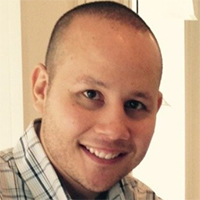 Store Manager: John Partinger
Growing up in the small town of Franklin, Kentucky, fishing small ponds, creeks, and lakes for largemouth bass, John Partinger most likely never thought that his passion for the outdoors would bring him to where he is today. But that's the beauty of following your passion.
For John, it's the opportunity to combine a love of fishing with natural person-to-person skills, more specifically, it's the art of connecting with customers while helping them connect to nature in a meaningful way. John looks forward to meeting customers at Orvis Louisville and guiding them to the gear and apparel they need to make the most of their adventures. Incidentally, when John isn't working, you may find him hard at work on a drawing or painting, another interest of his. It just goes to show you that when you follow one passion, you never know what else may appear down the road.