Seattle Orvis Retail Store
Monday
10:00 AM - 5:00 PM
Tuesday
10:00 AM - 5:00 PM
Wednesday
10:00 AM - 5:00 PM
Thursday
10:00 AM - 5:00 PM
Friday
10:00 AM - 5:00 PM
Saturday
10:00 AM - 5:00 PM
Sunday
11:00 AM - 4:00 PM
Orvis Seattle Upcoming Events
Store Personnel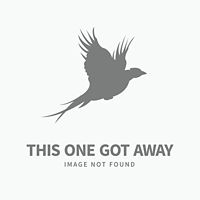 Store Manager: Miriam Leino
To say that Miriam is prepared to take on any situation that may arise would be an apt statement. But it isn't due to management school (she was an English major) or her years of working in the retail world (Dick's Sporting Goods, Sierra, Duluth Trading). Because while her background most definitely helped shape who she is as a person and a store manager, it was a hiking trip on the Continental Divide that taught her one of her most important life lessons. While on that hike in the Rockies, Miriam became trapped in an intense lightning storm. Thankfully, she made it out in one piece, but that experience taught her that preparation (and not just in the wilderness) is key to success and survival no matter where you are or what you're doing. She's since carried that electrifying lesson with her at all times, whether she's hiking the Cascades, fly-fishing in the Puget Sound, snowshoeing, hiking with her two dogs, and, of course, navigating the daily routine at Orvis Seattle. There's a lot going on at any given time, Miriam can tell you, but luckily, she can handle it all, because not only is she prepared, she's also ambidextrous.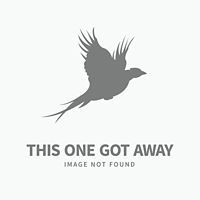 Fishing Manager: Lucas Martinez
When Lucas was just around nine years old, his dad handed him an old fly rod and instructed him to practice in the backyard. That was all it took. In the years since, he's fished in his home state of New Mexico as well as California, Utah, Oregon, Washington, Montana, Alaska, Hawaii, and Puerto Rico. A graduate of the University of Southern California with a degree in Jazz Guitar Performance, Lucas has been a private music instructor for over 15 years, has performed at the SXSW (South by Southwest) music festival twice, and composes music for television and film; his tracks have been featured on "Anthony Bourdain: Parts Unknown" and "Life Below Zero." Lucas's passion for teaching comes through in his everyday interactions with customers at Orvis Seattle. As he told us, "I love helping people learn about fly fishing, and [experiencing their] excitement when they catch their first fish or start getting the feel of casting." Angler, musician, fly tyer, and teacher, Lucas looks forward to helping you as you navigate your fly-fishing journey, and maybe even your musical one as well.
CAN'T MAKE IT TO A CLASS IN PERSON?
NO PROBLEM.
The Orvis Fly-Fishing Learning Center has hundreds of tutorials, videos, podcasts & articles available on-line, right now!