Richmond River Rd Orvis Retail Store
Monday (Holiday Hours)
10:00 AM - 6:00 PM
Tuesday (Holiday Hours)
10:00 AM - 6:00 PM
Wednesday (Holiday Hours)
10:00 AM - 6:00 PM
Thursday (Holiday Hours)
10:00 AM - 6:00 PM
Friday (Holiday Hours)
10:00 AM - 6:00 PM
Saturday (Holiday Hours)
10:00 AM - 6:00 PM
Sunday (Holiday Hours)
11:00 AM - 5:00 PM
Orvis Richmond River Rd Upcoming Events
Store Personnel
Store Manager: Robert Montgomery
Robert Montgomery's had an interesting, exciting, and quite varied career path. He's worked in apple orchards, done all phases of construction, was a medic for the United States Air National Guard, worked for a variety of retail companies, and even spent a few years operating paint stores. But it was his genuine love of the outdoors and working for a company that protects what it loves that brought him to us. A Massachusetts native, Robert's a proud finisher of the Boston Marathon and has even spent quite a bit of time behind a pair of Belgian draft horses giving hay and sleigh rides, something he vows he'd very much like to do again. Robert looks forward to meeting new customers and returning regulars alike at Orvis Richmond River Road and helping them gear up for their next adventure, whether it's on land, on the water, or anywhere else in between.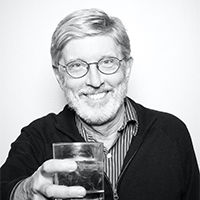 Fishing Manager: Craig Kinzer
Craig Kinzer is a tough act to follow, and he's got the resume to prove it. He was a professor of theatre at Northwestern University for 25 years, an Artistic Director of an off-Broadway resident theatre company, ran a summer theatre institute at Northwestern for rising high school seniors; he's also been a reporter, an undercover investigator, a travel agent, a bartender, and even a nightclub manager. We're not sure how any of that led him to his current stint as our fishing manager, but it's most likely due to the fact that Craig's also been a fly fisher since 1974 and has ventured across the country and around the world pursuing his passion. He's fished in the Rocky Mountain West, Oregon's Cascade rivers, the Midwest, the Catskills and Adirondacks, France, Scotland, and Ireland. And on those days when he's not fishing, you may find Craig hiking, biking, or discovering a lost literary masterpiece, which in most cases, will be from the world of fly fishing (be sure to ask him about that pursuit next time you're in Orvis Richmond). Craig's vast and varied experiences in many areas make him a standout, and the one you'll want to seek out, for all of your fly-fishing needs. 
CAN'T MAKE IT TO A CLASS IN PERSON?
NO PROBLEM.
The Orvis Fly-Fishing Learning Center has hundreds of tutorials, videos, podcasts & articles available on-line, right now!