Richmond STORE HOURS:
Monday
11:00 AM - 6:00 PM
Tuesday
11:00 AM - 6:00 PM
Wednesday
11:00 AM - 6:00 PM
Thursday
11:00 AM - 6:00 PM
Friday
11:00 AM - 6:00 PM
Saturday
11:00 AM - 6:00 PM
Sunday
12:00 PM - 4:00 PM
11800 W Broad Street, Suite 1650
Richmond, VA 23233
DRIVING
DIRECTIONS
Fly-Tying 101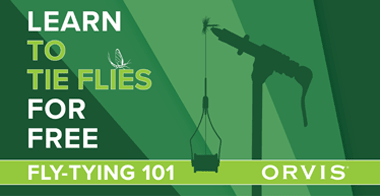 Call us at 804-253-9000 for information on upcoming classes and seminars this season.
Private Fly-Fishing Lessons
For all inquiries, and to schedule a lesson date and time, call Orvis Richmond at 804-253-9000. We look forward to further introducing you to the wonderful sport of fly fishing!
Fly Fishing 101
Learn fly-fishing basics in one of our free Fly Fishing 101 classes. Perfect for beginners of all ages, the Fly Fishing 101 course includes free lessons on fly casting and outfit rigging.
Fly Fishing 201
If you've already completed Fly Fishing 101, you're ready for the next step. Join us for a short outing on local water and a chance to catch your first fish! A nominal fee for the outing may apply.
A free Trout Unlimited Membership—a $35 value—is included for all FF101 and FF201 graduates. Upon completion of the course, you will receive special in-store offers, valid for the purchase of Orvis products.
FLY FISHING 301
Whether you have come up through the Orvis FF101/201 program or you are someone that just wants a little guidance on how to become a better fly fisher, nothing beats time on the water with a knowledgeable guide or instructor. Our FF301 program is the next step in your fly-fishing education. Designed to give you a great on-the-water fly-fishing experience, the day's instruction is built around specific techniques and local fisheries.