Manchester Orvis Retail Store
Monday
10:00 AM - 6:00 PM
Tuesday
10:00 AM - 6:00 PM
Wednesday
10:00 AM - 6:00 PM
Thursday
10:00 AM - 6:00 PM
Friday
10:00 AM - 6:00 PM
Saturday
10:00 AM - 6:00 PM
Sunday
11:00 AM - 5:00 PM
Orvis Manchester Upcoming Events
Fly-Fishing & Wingshooting Schools
Orvis Manchester Fly-Fishing School
Whether you're completely new to fly fishing or just want to perfect your existing skills, our Fly-Fishing School in Vermont is guaranteed to be fun and interesting. You will learn the art of casting with a patient instructor who will take you from the basic steps to the point where you can cast a tight loop farther than you ever imagined. Call our Manchester store or click here for more information.
Orvis Manchester Wingshooting School
The Orvis Wingshooting School in Manchester is just minutes away from our Flagship Store. The is a world-class course staffed with professional shotguns shooting instructors ready to help turn novices into skilled shooters and skilled shooters into experts. Call our Manchester store or click here for more information.
Store Personnel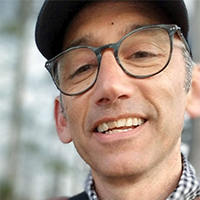 Store Manager: David Carlsen
When we asked David Carlsen what his favorite outdoor activities were, we didn't get a simple answer. We got a list: "Cycling, fishing, open-water swimming, hiking, camping, backcountry skiing, paddle boarding … pretty much, anything active and outdoors." We were curious to know what he did when he wasn't being active and outdoors, and, well, we got another list: "Theater, arts, music, travel, and anything new and interesting I can explore." But it's not too surprising coming from a guy who also told us, "Every day is a gift and an adventure waiting to happen." Apt words indeed, as Orvis Manchester, set in the heart of the Green Mountains, is a veritable mecca for outdoor activity, making David perfectly positioned at the helm to provide apparel recommendations and local guidance to customers looking to make the most of their outdoor experiences, whether in Vermont or afar. He looks forward to meeting new and returning customers alike, sharing stories, and helping create new and lasting memories on land, water, and everywhere in between.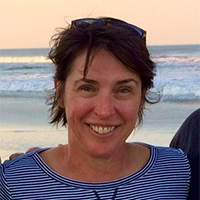 Assistant Store Manager: Michele Bahon-Lampon
Hailing from the small town of Arlington, Vermont, just down the road from our Manchester Flagship Store, Michele is a Vermonter through and through. A veteran retailer, Michele's worked for some big names throughout her career, including Liz Claiborne, Tommy Hilfiger, and Brooks Brothers. But it was her love of all things outdoors, a desire to learn new things, and a commitment to local and global causes that brought her to Orvis. Michele's a self-professed lover of organized chaos and enjoys nothing more than a bustling house filled with family members during the holidays. So, it's no wonder that she's a perfect fit at our Flagship Store as it can get quite busy there any day of the week. Traveler, nature lover, and '80s new-wave music fan, Michele looks forward to making new connections, sharing stories of adventure, and welcoming both new customers and regulars alike to Orvis Manchester. 
CAN'T MAKE IT TO A CLASS IN PERSON?
NO PROBLEM.
The Orvis Fly-Fishing Learning Center has hundreds of tutorials, videos, podcasts & articles available on-line, right now!