San Antonio Orvis Retail Store
Park North Shopping Center
San Antonio, TX 78216
Monday
10:00 AM - 6:00 PM
Tuesday
10:00 AM - 6:00 PM
Wednesday
10:00 AM - 6:00 PM
Thursday
10:00 AM - 6:00 PM
Friday
10:00 AM - 6:00 PM
Saturday
10:00 AM - 6:00 PM
Sunday
11:00 PM - 5:00 PM
12/05 - 12/11
Monday
10:00 AM - 6:00 PM
Tuesday
10:00 AM - 6:00 PM
Wednesday
10:00 AM - 6:00 PM
Thursday
10:00 AM - 6:00 PM
Friday
10:00 AM - 6:00 PM
Saturday
10:00 AM - 6:00 PM
Sunday
11:00 PM - 5:00 PM
12/12 - 12/18
Monday
10:00 AM - 6:00 PM
Tuesday
10:00 AM - 6:00 PM
Wednesday
10:00 AM - 6:00 PM
Thursday
10:00 AM - 6:00 PM
Friday
10:00 AM - 6:00 PM
Saturday
10:00 AM - 6:00 PM
Sunday
11:00 PM - 5:00 PM
Holiday Hours: 12/19 - 12/25
Monday - Friday
10:00 AM - 6:00 PM
Saturday
10:00 AM - 5:00 PM
Orvis San Antonio Upcoming Events
Store Personnel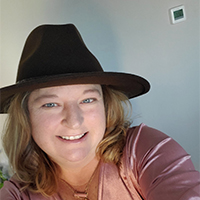 Store Manager: Donna Morrison
A Missouri native but a self-proclaimed Texan (she's lived here since '94), Donna Morrison's no stranger to the retail world, having worked for several big names in the apparel industry. She's an avid gardener, a devoted aunt, a voracious reader, and even volunteers at the San Antonio Rodeo. Travel's also a favorite pastime and Costa Rica is her number-one destination of choice: in fact, she even dreams about retiring there someday. But until that day arrives, you'll find her leading the team of outdoor enthusiasts at Orvis San Antonio. Her outgoing attitude and attention to detail ensure her customers, new and returning, always find what they're looking for, whether it's the latest apparel, the world's best fly-fishing gear, or the guidance and know-how they need to make the most of their next outdoor adventure.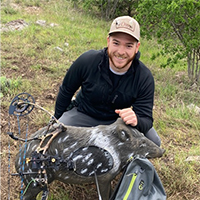 Fishing Manager: Joshua Smith
Growing up fishing and shooting in the Rio Grande Valley with family set the stage for a life of outdoor adventure for Joshua Smith. Born in Bedford Texas, and raised San Antonio and Spring, Joshua's deep connection to the land and waters of the Lone Star State has put him in a great position to help others in their own outdoor pursuits. What's more, his official position as Fishing Manager at Orvis San Antonio, as he puts it, "lets me talk fishing all day." But fishing isn't all that Joshua's about; he's also an accomplished competitive archer, plays drums in an indie pop-punk band, and has even marched in the annual Macy's Thanksgiving Day Parade, a story he'd most definitely elaborate on if you asked. Joshua's passion for fishing comes through in his day-to-day interactions with customers on the floor of Orvis San Antonio. He looks forward to meeting new customers, welcoming back regulars, and helping them achieve success on the water or wherever their next adventure may be. 
CAN'T MAKE IT TO A CLASS IN PERSON?
NO PROBLEM.
The Orvis Fly-Fishing Learning Center has hundreds of tutorials, videos, podcasts & articles available on-line, right now!