Plano Orvis Retail Store
Monday
11:00 AM - 6:00 PM
Tuesday
11:00 AM - 6:00 PM
Wednesday
11:00 AM - 6:00 PM
Thursday
11:00 AM - 6:00 PM
Friday
10:00 AM - 6:00 PM
Saturday
10:00 AM - 6:00 PM
Sunday
11:00 AM - 5:00 PM
Orvis Plano Upcoming Events
Store Personnel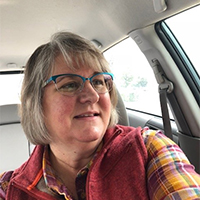 Store Manager: Mary Ellen McGlothlin
If you were to ask Mary Ellen McGlothlin to define what the most important aspect of any job is, her answer would invariably be that you should do something you enjoy. Mary Ellen's clearly lived by that belief all her life. And despite her varied background of working in a barn, in several middle-school and high-school classrooms, at home, in an adult classroom, at a fried-chicken restaurant, in a college dorm, several retail stores, online, and most recently at Orvis Plano, she puts it best when she told us," I have never had a job I didn't totally enjoy." Mary Ellen's genuine passion and love for her work comes through in her day-to-day actions and interactions on the floor at Orvis Plano, where she continually challenges herself and her colleagues to successfully navigate the ever-changing landscape of the retail business. A Texas native, angler, traveler, gardener, foodie, and mom, Mary Ellen looks forward to meeting you at Orvis Plano, and getting you started on your next adventure; it's destined to be an enjoyable experience for all.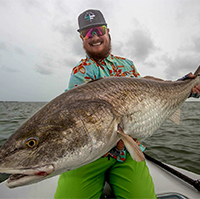 Fishing Manager: Steven Palmer
With a background in welding, truck manufacturing, driving concrete trucks and heavy equipment, one might think that Steven Palmer, as our Orvis Plano Fishing Manager, is in the wrong line of work. But the truth is precisely the opposite. Following your passions and living life to the fullest are Steven's mantras, which is exactly what led him to where he is today. An angler and hunter all his life, Steven's favorite moments have always been spent with a fly rod in hand and, as he puts it, "any place with adventure and less people." That, in turn, has taken him to some extraordinary locales, including the jungles of Bolivia, where he chased the elusive golden dorado, and Vietnam, where he's also adventured. Steven's professionalism, drive, and passion is contagious, and he strives to ensure that your experience on the water is the best it can be. He looks forward to seeing you at Orvis Plano, but you won't see him there on his birthday, as we're closed on Christmas Day. 
CAN'T MAKE IT TO A CLASS IN PERSON?
NO PROBLEM.
The Orvis Fly-Fishing Learning Center has hundreds of tutorials, videos, podcasts & articles available on-line, right now!