Dallas Orvis Retail Store
Monday
11:00 AM - 6:00 PM
Tuesday
11:00 AM - 6:00 PM
Wednesday
11:00 AM - 6:00 PM
Thursday
11:00 AM - 6:00 PM
Friday
10:00 AM - 6:00 PM
Saturday
10:00 AM - 6:00 PM
Sunday
11:00 AM - 5:00 PM
Orvis Dallas Upcoming Events
Store Personnel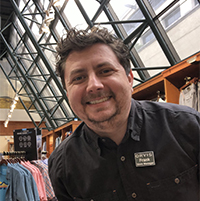 Store Manager: Frank Smitham
An angler since he was a toddler, Frank grew up with a fishing rod in his hand, following his dad around the local waterways of his hometown of Buena Vista, Colorado. A love for all things outdoors inevitably ensued and, over the years, Frank's immersed himself in fly-fishing, fly-tying, hiking, and even tournament bass fishing with conventional tackle and fly fishing for trout and warmwater species like carp, stripers, and bass.
Skiing is also a passion of Frank's; it even afforded him the chance to share a chairlift ride at Buttermilk Mountain in Aspen with Jack Nicholson (though he didn't realize who it was at the time). It's a story he'd no doubt love to recount when you see him at Orvis Dallas. A veteran retailer, Frank has found a perfect fit at Orvis, as it combines his love of nature with his innate ability to connect with customers and team members alike. And Frank would probably admit that there's a little bit of showmanship involved as well. It's a little-known fact (though not anymore) that as a youngster, Frank dabbled in theater and acting, and even had some experience in commercials and movies. And even though he's not signing autographs these days, he looks forward to helping you make the most of your adventures, and perform your best, in the great outdoors.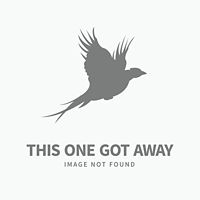 Fishing Manager: Michael Duncan
A native of Pittsburg, Texas, Michael Duncan is an outdoorsman to the core. Growing up he was an avid duck hunter and angler and recalls the days when he and his brother would camp along the Texas coast in the back of a truck. They'd hunt ducks in the morning and, once the sun was up, they'd swap their hunting gear for fishing gear and fly fish until sunset. History has always been a passion of Michael's, he told us. In fact, while he was at college attending Stephen F. Austin State University, "My former advisor and Head of the SFA history department was a fly fisherman and really influenced my decision to become a history student." A fitting place to begin such a worthy pursuit, as SFA just happens to be in Nacogdoches, Texas, presumably the oldest town in the Lone Star State. Getting out and staying active consumes most of Michael's time when he's not out on the floor of Orvis Plano. Hiking, mountain biking, kayaking, soccer, traveling, and even working on mastering his own signature BBQ recipe are just a few of his 'other' passions. But his outdoor lifestyle should come as no surprise as Michael is also an Eagle Scout, well-trained in the outdoors, and well-positioned to always lend a hand, an idea, or a bit of professional advice to every angler he meets.
CAN'T MAKE IT TO A CLASS IN PERSON?
NO PROBLEM.
The Orvis Fly-Fishing Learning Center has hundreds of tutorials, videos, podcasts & articles available on-line, right now!