Sevierville Orvis Retail Store
Monday
11:00 AM - 6:00 PM
Tuesday
11:00 AM - 6:00 PM
Wednesday
11:00 AM - 6:00 PM
Thursday
11:00 AM - 6:00 PM
Friday
10:00 AM - 6:00 PM
Saturday
10:00 AM - 6:00 PM
Sunday
11:00 AM - 5:00 PM
Orvis Sevierville Upcoming Events
Store Personnel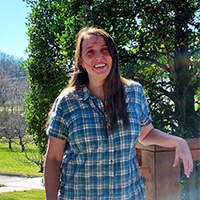 Store Manager: Kelly Maynard-Bales 
Traveler, movie buff, Girl Scout Leader, crocheter. If variety is indeed the spice of life, Kelly Maynard-Bales is doing it right. A Gatlinburg, Tennessee, native, Kelly's diverse background no doubt plays a large part in helping shape her role as manager of Orvis Sevierville. As a traveler, she's visited much of North America and Europe, with France holding a special place in her heart. As a movie buff, she's all about the film festivals; even taking in 49 films in 10 days at the Toronto Film Festival one year—a feat that, while no doubt entertaining, she doesn't recommend for the non-initiated. Crocheting is also on Kelly's list of loves; it's a hobby that helps relieve stress while creating something wonderful. And as a Girl Scout Leader, Kelly effectively blends her love of the outdoors, her passion for people, and an inherent drive to lead a group. Were we to try, we wouldn't be able to choose one single attribute that makes Kelly the ideal individual to lead Orvis Sevierville, and that's entirely the point.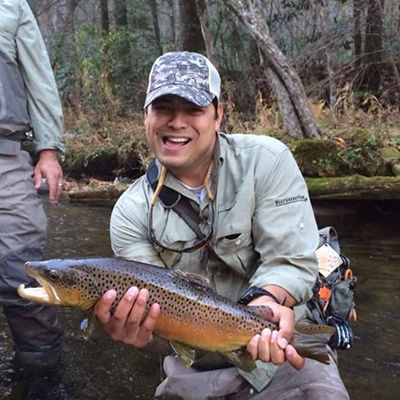 Fishing Manager: Jeremy Kwasney 
Whether he's teaching our popular Fly Fishing and Fly Tying 101 classes or, as he puts it, "guiding from the counter," Jeremy gets a great sense of satisfaction helping others in their pursuit of fly-fishing fun. An angler since he was a kid, his grandparents in Oregon taught him how to catch the cold-water standards like trout, salmon, and steelhead; his grandparents in Florida schooled him on the finer points of catching warmwater species such as bass, bluegill, and catfish. Suffice it to say, Jeremy's got angling covered from just about every angle. As he told us, "If it has fins, I'll try to throw a fly at it." Jeremy's been a fly-fishing instructor at Blackberry Farms in Walland, Tennessee, did a stint with the National Park Service at Great Smoky Mountains National Park, was a wedding photographer, a dorm dad/director at a boarding school, and wielded a vicious spike back in his volleyball-playing days. Seek out Jeremy for all your fly-fishing needs, whether you're fishing in the Sevierville area or are looking to find out where else they're biting—chances are Jeremy will know exactly where that is.
CAN'T MAKE IT TO A CLASS IN PERSON?
NO PROBLEM.
The Orvis Fly-Fishing Learning Center has hundreds of tutorials, videos, podcasts & articles available on-line, right now!