Knoxville Orvis Retail Store
Monday
11:00 AM - 6:00 PM
Tuesday
11:00 AM - 6:00 PM
Wednesday
11:00 AM - 6:00 PM
Thursday
11:00 AM - 6:00 PM
Friday
10:00 AM - 6:00 PM
Saturday
10:00 AM - 6:00 PM
Sunday
11:00 AM - 5:00 PM
Orvis Knoxville Upcoming Events
Store Personnel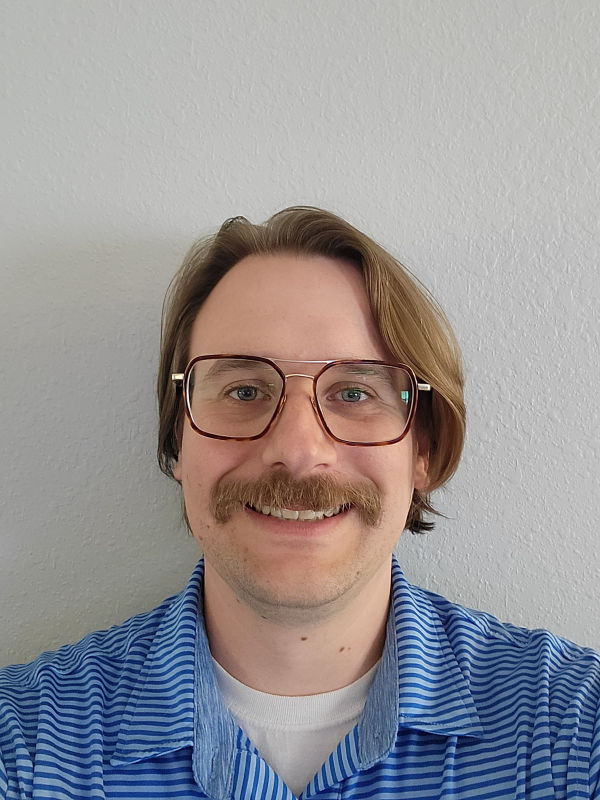 Store Manager: Andrew Kolb
As someone who was first introduced to fly fishing by Orvis Associates (at our Sevierville location), it's not hard to imagine why Andrew eventually came to work here. As he told us, "I was welcomed by the staff and given amazing advice for someone new to the hobby. The impression sold me on the brand and culture." Growing up in Illinois, Michigan, Nebraska, and most recently, Tennessee, Andrew fished mostly for catfish with his grandfather but now prefers chasing trout in the Smokies with his fly rod. Although Andrew tells us he was kind of shy as a kid, you'd never know it from all the time he's spent in the retail world, working for brands that include Best Buy, Margaritaville, and Ole Red. These days, Andrew's outgoing nature comes through whether he's greeting new customers or welcoming back regulars to Orvis Knoxville. He looks forward to helping others embark on their outdoor adventures in the same way those folks at Sevierville helped him start his journey. 
Fishing Manager: Chris Janson
Here at Orvis, we often hear success stories from anglers who've taken our free Fly Fishing 101 and 201 classes. It isn't often we hear about one of our Fishing Manager's fly-fishing journey beginning that way, but in the case of Chris Janson, that's exactly what happened. Though Chris started fishing around the age of 12, it wasn't until 2012 that he decided to pick up a fly rod—and he did so at our FF101 and FF201 classes at Orvis Charlotte. The rest, as they say, is history. A Charlotte, North Carolina native, Chris has worked as a fishing and tour guide in Tobago, where he perfected his saltwater fly-fishing skills on tarpon, snook, and bonefish. He's been a trip leader at Lillard Fly Fishing Expeditions, a Natural Resource technician for the South Carolina Department of Natural Resources, and even worked at a fish hatchery. It's clear that the lessons Chris learned as an FF101 student have served him well. At Orvis Knoxville, Chris looks forward to sharing the knowledge and know-how he's gained to inspire anglers of all ages and skill levels as they begin, or continue, along their own fly-fishing journeys.
CAN'T MAKE IT TO A CLASS IN PERSON?
NO PROBLEM.
The Orvis Fly-Fishing Learning Center has hundreds of tutorials, videos, podcasts & articles available on-line, right now!