Greensboro Orvis Retail Store
Monday
11:00 AM - 6:00 PM
Tuesday
11:00 AM - 6:00 PM
Wednesday
11:00 AM - 6:00 PM
Thursday
11:00 AM - 6:00 PM
Friday
11:00 AM - 6:00 PM
Saturday
11:00 AM - 6:00 PM
Orvis Greensboro Upcoming Events
Store Personnel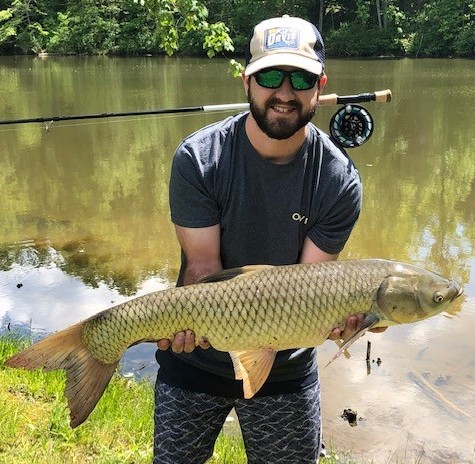 Store Manager: Ty Scott
Ty Scott is a native of North Carolina, growing up in Winston-Salem. During his teens he picked up a fly rod and never looked back. Fishing the mountains and coats of North Carolina and South Carolina he honed his skills and continually checked new fish species off his list. He attended famed World Cast Anglers guide school in September of 2014. Ty later joined the Orvis family and helped open the Greensboro location in October of 2014. He excelled quickly at Orvis and moved out to Nashville where he was the Fishing Manager for 3 years. Wanting to be closer to his family he moved back to Winston-Salem and became the of Store Manager of the Greensboro store in 2018. Through his travels out west and on the east coast, Ty has caught a variety of species and picked valuable knowledge of fisheries throughout the country. When not fishing he enjoys being outside with his wife Ashton and his son Wyatt. His dogs Stella and Dexter love to join them on their adventures to make it a full family outing. Ty is also an avid golfer, tennis player, and loves riding mountain bikes but fly fishing remains his true passion.
CAN'T MAKE IT TO A CLASS IN PERSON?
NO PROBLEM.
The Orvis Fly-Fishing Learning Center has hundreds of tutorials, videos, podcasts & articles available on-line, right now!