Greensboro Orvis Retail Store
Monday
11:00 AM - 6:00 PM
Tuesday
11:00 AM - 6:00 PM
Wednesday
11:00 AM - 6:00 PM
Thursday
11:00 AM - 6:00 PM
Friday
10:00 AM - 6:00 PM
Saturday
11:00 AM - 6:00 PM
Orvis Greensboro Upcoming Events
Store Personnel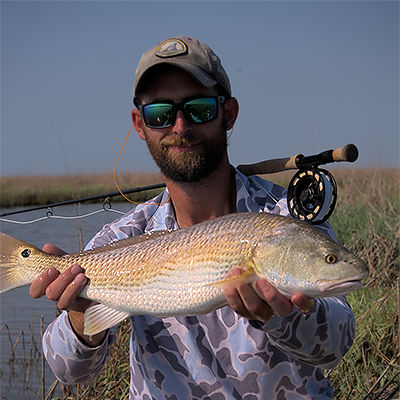 Store Manager: Sam Methvin 
From his humble beginnings working at a watermelon farm in high school to a career in residential construction, where he ran his own business for five years, Sam's no stranger to a hard day's work. In fact, it's that work ethic, paired with a genuine love of the outdoors, that made him an easy choice to take control of the helm at Orvis Greensboro. A native of Central Alabama, Sam grew up fishing and hunting and even dabbled in golf for a spell, making a hole-in-one at the eleventh hole (a par 3) at Riverchase Country Club when he was just 14-years-old. These days, Sam's favorite pastime is swinging flies on the salt or heading to the mountains to get back to nature. As he tells us, "Quiet and secluded is preferred." We agree with that kind of thinking and know that Sam's uniquely positioned to provide his customers with the guidance they need to achieve their outdoor angling and wingshooting dreams in nature's greatest "quiet and secluded" places.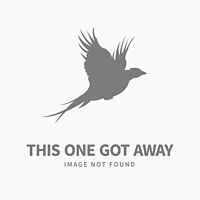 Fishing Manager: Matt Phillips
Exploring the world with a fly rod in hand has been Matt's mission ever since he made his first cast. A native of the Sunshine State, Matt's a self-professed blue liner and spends a good deal of time in the backcountry camping in a car-top tent and chasing trout wherever he can find them. Hunting is also a passion of his, but his prey, though elusive, isn't found in the upland or the marshes. As he puts it, "I am an avid bourbon collector/hunter. I love the spirit and the history behind it, plus the thrill of finding and hunting down hard-to-find bottles is just downright fun!" But sharing his angling passion with others is what gives Matt the biggest thrill. Whether it's demonstrating a casting technique, taking someone out on their first float trip, or introducing a new angler to streamer fishing, having the opportunity to make fly fishing accessible and fun is what drives Matt daily. He looks forward to connecting you with the gear and guidance you need to make your days on the water the best they can be, whether you've been fishing for years, or are just beginning your angling journey.
CAN'T MAKE IT TO A CLASS IN PERSON?
NO PROBLEM.
The Orvis Fly-Fishing Learning Center has hundreds of tutorials, videos, podcasts & articles available on-line, right now!