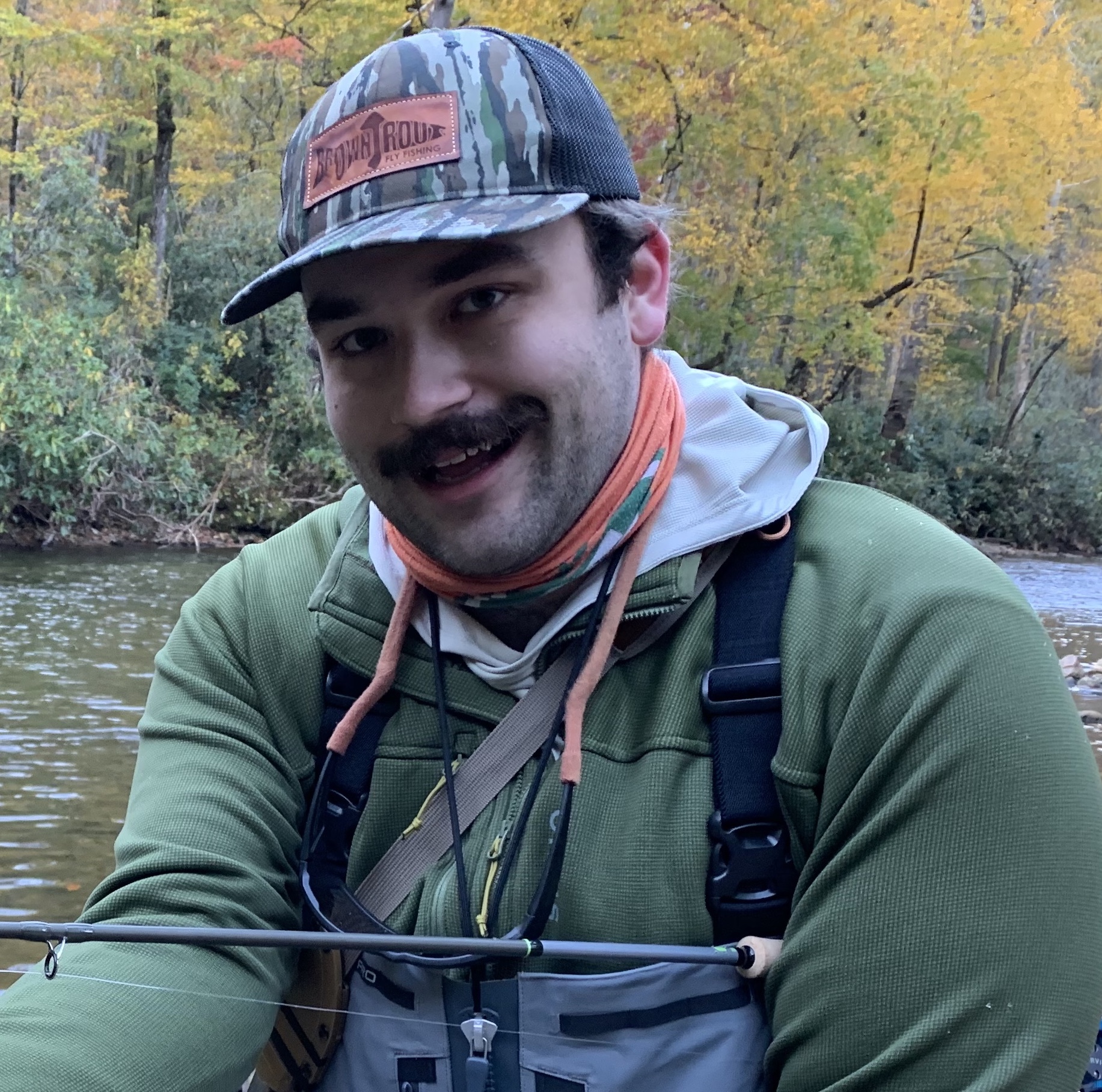 Store Manager: Andrew Kabel
An Asheville, North Carolina native, Andrew Kabel is no stranger to the great outdoors, having grown up working for his family's custom home building business, as well as sharpening his retail skills at a small outdoor outfitter in the western end of the state. Andrew perfected his fly-fishing abilities in and around WNC, eventually adding fly tying to his list of loves. Most recently, wingshooting has been working its way up that list, though he still considers himself an amateur in that arena. A passion for fly fishing, the outdoor lifestyle, and nature conservation is what initially drew Andrew to Orvis Asheville in 2017. During his initial tenure, he sat on the Land of Sky Trout Unlimited chapter board while simultaneously acting as the Trout in the Classroom program coordinator. On his role as Store Manager, Andrew is excited to, "inspire people to respectfully enjoy the adventure and wonder in nature." It's a goal that will no doubt be easily reached, considering the vast variety of adventure opportunities in Western North Carolina.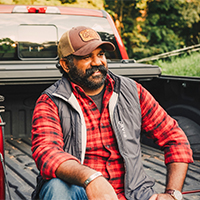 Fishing Manager: Saravanan "Sav" Sankaran
Angler, upland hunter, professional musician, and first-generation American, Sav Sankaran was born into an Indian immigrant family in the Allegheny Mountains of rural, central Pennsylvania, where he perfected his angling skills on the state's storied limestone trout streams. While Sav boasts extensive fly fishing and fly-tying experience in both freshwater and saltwater environments, he's also an avid upland hunter and loves the close-working flushing breeds of bird dogs like his Boykin Spaniel, Jeb. If you're a bluegrass fan, you've undoubtedly heard of Unspoken Tradition, the band Sav tours with. Their album, Myths We Tell Our Young, debuted at #5 on the Billboard charts, and they've released several chart-topping singles, including two national #1 songs. And, like the expression goes, the hits just keep on coming, as Sav is also a founding member of Orvis's Justice Equity Diversity & Inclusion Committee, helping us as a company to grow our efforts to make the outdoors and the outdoor industry more inclusive. Sav looks forward to helping aspiring and seasoned anglers as they travel along their fly-fishing journey.