Baton Rouge Orvis Retail Store
7601 Bluebonnet Blvd.
Baton Rouge, LA 70810
Monday
10:00 AM - 6:00 PM
Tuesday
10:00 AM - 6:00 PM
Wednesday
10:00 AM - 6:00 PM
Thursday
10:00 AM - 6:00 PM
Friday
10:00 AM - 6:00 PM
Saturday
10:00 AM - 6:00 PM
Sunday
12:00 PM - 5:00 PM
12/05 - 12/11
Monday
10:00 AM - 6:00 PM
Tuesday
10:00 AM - 6:00 PM
Wednesday
10:00 AM - 6:00 PM
Thursday
10:00 AM - 6:00 PM
Friday
10:00 AM - 6:00 PM
Saturday
10:00 AM - 6:00 PM
Sunday
12:00 PM - 5:00 PM
12/12 - 12/18
Monday
10:00 AM - 6:00 PM
Tuesday
10:00 AM - 6:00 PM
Wednesday
10:00 AM - 6:00 PM
Thursday
10:00 AM - 6:00 PM
Friday
10:00 AM - 6:00 PM
Saturday
10:00 AM - 6:00 PM
Sunday
12:00 PM - 5:00 PM
Holiday Hours: 12/19 - 12/25
Monday - Friday
10:00 AM - 6:00 PM
Saturday
10:00 AM - 5:00 PM
Orvis Baton Rouge Upcoming Events
Store Personnel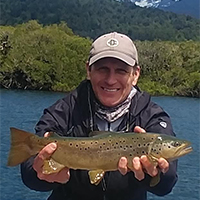 Store Manager: Alex Beane
With more than four decades of fly-fishing experience (starting at age 10), including 10 years guiding and managing an Orvis fly shop in Breckenridge, and four years running a fly shop in southwest Florida, it's safe to say that Alex Beane is most definitely qualified to be running the show at Orvis Baton Rouge. Originally from upstate New York, Alex has spent much of his life in and around the fly-fishing industry, working in Colorado, Washington, Alaska, Florida, and now, Louisiana. Oh, and lest we forget, he was also a fly-fishing instructor for 30 years.
When he's not out on the floor of Orvis Baton Rouge, you're sure to find Alex anywhere that has mountains and trout or flats and sight-fishing opportunities. Whether you're looking for the latest Orvis apparel, the best for your dog, or the newest fly-fishing gear, Alex is here to help you get exactly what you came in for, while providing the guidance you need to make the most of your adventures out there.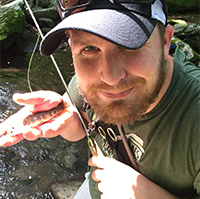 Fishing Manager: Matt Brooks
If you ever needed living proof that our Fly Fishing 101 program can turn out expert anglers, look no further than Matt Brooks. A former electrician, Matt took our popular free course 10 years ago and, well, the rest is history. A native of Baton Rouge, Matt's been fishing for as long as he can remember, starting out spin fishing for bass with his grandfather, but it was that fateful FF101 class that got him hooked on fly fishing. And that's a good thing, for when you're passionate about something, it shows, as Matt enjoys teaching the finer points of the sport as much as he loves just talking about it. If you're looking for fishing tips, gear recommendations, or the best places to wet a line in the Baton Rouge area, Matt's your resource. And if you really want to get his attention when you're in the store, bring along a some banana-flavored Laffy Taffy and he'll be sure to head in your direction. 
CAN'T MAKE IT TO A CLASS IN PERSON?
NO PROBLEM.
The Orvis Fly-Fishing Learning Center has hundreds of tutorials, videos, podcasts & articles available on-line, right now!