Chicago Orvis Retail Store
Monday
11:00 AM - 6:00 PM
Tuesday
11:00 AM - 6:00 PM
Wednesday
11:00 AM - 6:00 PM
Thursday
11:00 AM - 6:00 PM
Friday
11:00 AM - 6:00 PM
Saturday
10:00 AM - 6:00 PM
Sunday
11:00 AM - 5:00 PM
Orvis Chicago Upcoming Events
Store Personnel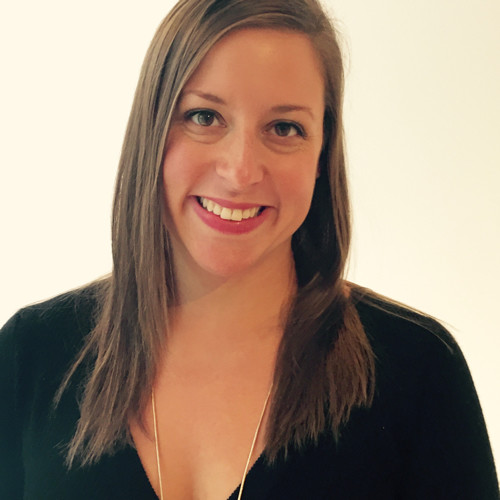 Store Manager: Kristin Jimenez 
When you meet Kristin Jimenez for the first time, you might be struck by how friendly and approachable she is. While that quality is vital to the role of Store Manager, for Kristin, it goes a little deeper. Kristin grew up in a big family and, as she told us, getting noticed was sometimes a challenge. "I'm the youngest of six siblings," she said. "I attribute my social and outgoing personality as a symptom of needing attention." While Kristin may call it a symptom, we see it as an attribute, and a great one at that. It has undoubtedly helped her forge strong bonds with her colleagues and build lasting relationships with her customers, many of whom have known her before her kids were born and, "...now ask for life updates and pictures." An outdoor lover, cooking aficionado, and jigsaw-puzzle pro, Kristin also loves to travel, though flying wasn't always easy. In fact, at one point, it was downright impossible. Kristin told us, "I had a debilitating fear of flying, so I was treated with hypnotherapy and flew to Belgium the following month with no issues." The ability to overcome obstacles, face challenges, and find solutions to everyday problems—all with a friendly and engaging demeanor—make us glad Kristin's at the helm of Orvis Chicago.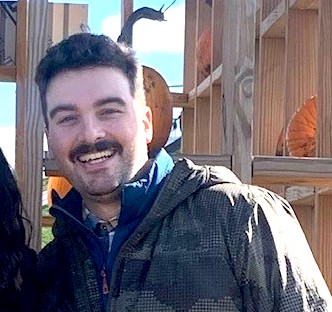 Fishing Manager: Ray Bley
An Illinois native, Ray Bley has been fishing for over 20 years, and most of that has been with a fly rod. A passionate outdoorsman, Ray's favorite part of the job is teaching others the intricacies of the sport he loves via our Fly Tying 101 and Fly Fishing 101 clinics. But teaching takes practice, and where else to sharpen his skills than the local rivers and, of course, Lake Michigan. On his days off, you'll find Ray chasing smallmouth bass, carp, and musky, or fishing for wild and native trout in the Driftless in Wisconsin. But strangely, fish aren't all that Ray's interested in when he's fishing. A self-professed amateur herpetologist (one who studies reptiles and amphibians), Ray is always on the lookout for creatures of the non-finned variety as well. And while the local fishing scene keeps Ray plenty busy, a trip to Yellowstone was all it took to get him excited to fish the west even more and he plans to get out to Glacier National Park as soon as he can. If you've been there, Ray would certainly love to hear your stories the next time you're in Orvis Chicago.  
CAN'T MAKE IT TO A CLASS IN PERSON?
NO PROBLEM.
The Orvis Fly-Fishing Learning Center has hundreds of tutorials, videos, podcasts & articles available on-line, right now!