Ocean Reef Pro Shop Orvis Retail Store
Tuesday
7:30 AM - 4:00 PM
Wednesday
7:30 AM - 4:00 PM
Thursday
7:30 AM - 4:00 PM
Saturday
7:30 AM - 4:00 PM
We are located within a gated community; please call ahead so that we can open the gate for your visit.
Fly-Fishing & Wingshooting Schools
Fly-Fishing School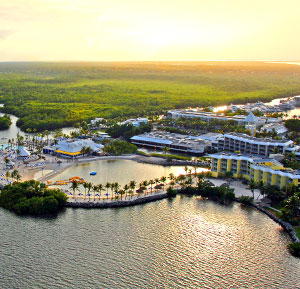 Learn more about the Orvis Key Largo fly-fishing school.
Offshore Fishing Captains:
Mr. Nice with Mike Perez at 305-992-6855
War Bird with Frank Navarro at 305-321-6921
First Down with Kevin Jeffries at 305-409-4789
Reef Fishing Captains:
Reef Reelief with Spencer at 305-905-3639
Mr. Nice II with Captain Jesus Baylina at 786-521-3474
Flats Fishing Captains:
James Koch at 305-394-0791
Darrick Parker at 305-498-4811
Jack McCoy at 305-619-0398
Dave Wyss at 989-390-9135
Nick Varnberg at 970-390-0142
Deep Sea/Reef Fishing Options
Towering coral formations wait just offshore of Ocean Reef and are home to a plethora of Snapper and Grouper species. Just beyond the Reef lays the Big Blue. The deep-sea waters provide an arena to do battle with a dancing Sailfish or troll the purple swells in hopes of tangling with a feisty Dolphin Fish (Mahi Mahi), Wahoo and various types of Tuna.
Flats/Shallow Water Sight Fishing Options
Fishing the tip of the fabulous Florida Keys, amongst the waters of the Ocean Reef Club, leads to endless angling possibilities. With fly rod in hand or spin tackle on board, the adventure begins. The placid, turquoise, saltwater shallows team with the elusive Bonefish, Tarpon, Barracuda, Sharks and Permit. The backwater creeks carved from a Mangrove jungle, provide habitat for lunker Snook, Tarpon, Jack Crevalle and more.
Deep Sea Fishing (Captain and a Mate):Deep Sea rates are up to 6 people. Coast Guard regulations restrict the number of people to 6.
1/2 Day (4-hour trip): $975
3/4 Day (5.5-hour trip): $1300
Full Day (8-hour trip): $1700
Reef Fishing (Captain): Reef fishing rates are based on 4 people. The addition of a 5th or 6th person is an additional $100.
There are two designated Reef boats (34-36 feet), Reef fishing can also be done on the Offshore boats at the Offshore Price.
1/2 Day (4-hour trip): $775
3/4 Day (5.5-hour trip): $895
Full Day (8-hour trip): $1025
Flats Fishing (Captain): Flats fishing rates are based on 2 people. The addition of a 3rd or 4th person is an additional $100 charge. Only certain boats can accommodate more than two persons.
1/2 Day (4-hour trip): $495
Full Day (8-hour trip): $795
Off-Property Vessels
In the case that a vessel is brought in from off the property, there is an additional $200 charge. This does not apply to Flats boats.
Cancellation Policy
Before 10 days, No Charge
Within 10 days, 50% Charge
Within 48 hours or no show, 100% Charge
**Weather Cancellations are at the discretion of the Captain the morning of the charter, weather forecasts will not determine the execution of the trip.
| | | | |
| --- | --- | --- | --- |
| First Down | 36' Hatteras | Captain Kevin Jeffries | Mobile: 305-409-4789 |
| Mr. Nice | 40' Key West | Captain Frank Navarro | Mobile: 305-321-6921 |
| War Bird | 40' Topaz | Captain Dana Banks | Mobile: 305-394-7420 |
ORVIS OCEAN REEF CHARTER SERVICES DESK 305-367-2227, EXT. 2
Store Personnel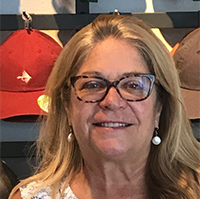 Store Manager: Traci White
You could say that there's been saltwater in Traci White's veins since the beginning. Growing up in the Baltimore, Maryland, area, her on-the-water experience began with her mom when she was a child. Together, they'd catch perch, croakers, bluefish, stripers, and blue crabs on the Chesapeake Bay. Over the years, Traci has resided in Arizona and California, but it was a solo camping trip to the Florida Keys that determined where she'd wind up living. As she tells us, "I packed my clothes in a cooler and my gear in a duffle, flew to Fort Lauderdale, rented a car, and drove to Key Largo, where I camped for a week. That's when I decided to move here!" A licensed captain since 2003, Traci loves everything about the area she now calls home, and spends her free time traveling to, of course, more islands, including the Florida Keys, The Bahamas, or anywhere tropical with beautiful water. At Orvis Ocean Reef, Traci and her team will do whatever it takes to ensure your on-the-water experience is the best it can be, whether you're just visiting or live here year-round. 
CAN'T MAKE IT TO A CLASS IN PERSON?
NO PROBLEM.
The Orvis Fly-Fishing Learning Center has hundreds of tutorials, videos, podcasts & articles available on-line, right now!