Darien Orvis Retail Store
Monday
11:00 AM - 6:00 PM
Tuesday
11:00 AM - 6:00 PM
Wednesday
11:00 AM - 6:00 PM
Thursday
11:00 AM - 6:00 PM
Friday
11:00 AM - 6:00 PM
Saturday
10:00 AM - 6:00 PM
Sunday
11:00 AM - 5:00 PM
Orvis Darien Upcoming Events
Store Personnel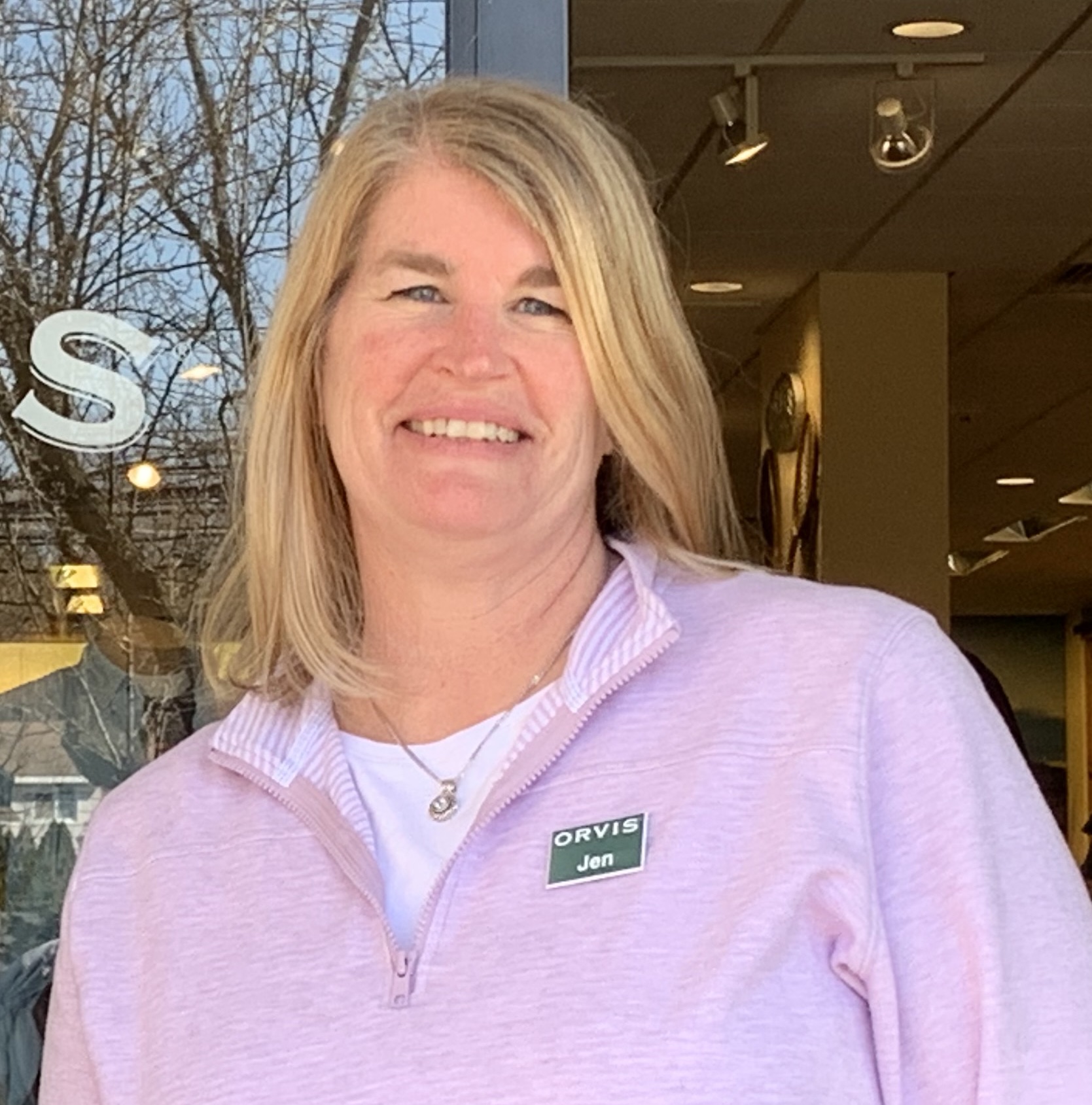 Store Manager: Jennifer Cuoco
You could say that helping and supporting others have always been key attributes of Jen Cuoco's personality. Teaching her kids how to fish at a young age is a memory she treasures, and though nearly stepping on a sunning snake in the process added some unexpected excitement, it simply proved that even the seemingly easy tasks in life always present unforeseen challenges to overcome. It's that ability to solve problems on the fly, combined with her enthusiasm and passion for all things outdoors that make Jen the ideal individual to stand at the helm of Orvis Darien as Store Manager. An adventurer and avid fan of "anywhere there is a body of water," Jen hasn't spent her entire career in the outdoor industry, though; entrepreneurship played a large part in shaping who she is today. She owned a chocolate shop and a mail center before joining us at Orvis, roles which no doubt provided her with the tools she needed to support her staff and provide you with an exceptional shopping experience.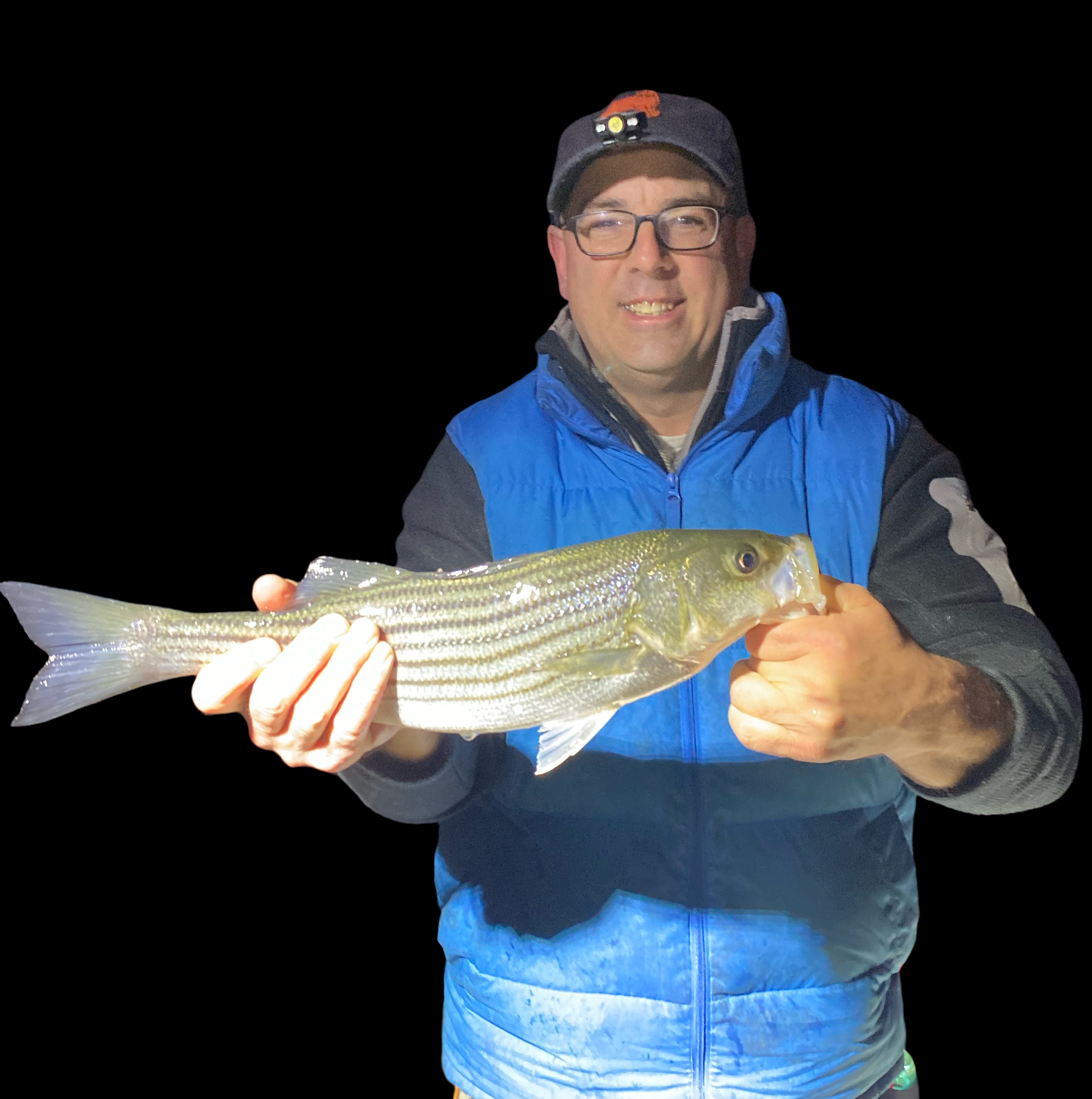 Fishing Manager: Bob Strassel Jr.
When you grow up on the North Shore of Long Island, fishing's just what you do. Such is the case with Orvis Darien Fishing Manager Bob Strassel Jr. Early days spent with his dad chasing stripers and blues on the Long Island Sound solidified his love for the sport. And time spent at his grandparents' cabin in the Rocky Mountains of Colorado, where he fly-fished for trout in the South Platte River and surrounding areas, helped hone his skills as an angler proficient in both fresh- and saltwater environments. This experience no doubt benefits Bob, but also you, our customer, as Bob is your go-to guy for any of your angling-related needs, no matter where you're fishing or what you're fishing for. Not always employed in the fishing world, Bob has worked in digital marketing, social media, has bartended at an Irish pub in New York City, and even sang in a Times Square piano bar. But be wary if Bob approaches you with his phone camera pointed in your direction: he once convinced a crowd of hundreds in Rockefeller Center that they were on live TV (they weren't) and subsequently got them to sing "Rudolph the Red-Nosed Reindeer." It's a story we're sure he'd love to tell you.  
CAN'T MAKE IT TO A CLASS IN PERSON?
NO PROBLEM.
The Orvis Fly-Fishing Learning Center has hundreds of tutorials, videos, podcasts & articles available on-line, right now!