Avon Orvis Retail Store
Monday
11:00 AM - 6:00 PM
Tuesday
11:00 AM - 6:00 PM
Wednesday
11:00 AM - 6:00 PM
Thursday
11:00 AM - 6:00 PM
Friday
10:00 AM - 6:00 PM
Saturday
10:00 AM - 6:00 PM
Sunday
11:00 AM - 5:00 PM
Orvis Avon Upcoming Events
Store Personnel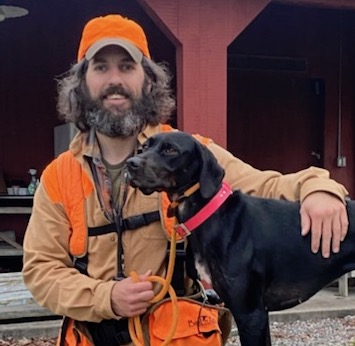 Store Manager: Ed Fowler
At the age of 4, when most kids his age were pushing toy bulldozers around sandboxes and finger painting, Ed Fowler picked up a fishing rod. Eight years later he started fly fishing and wingshooting. Suffice to say, Ed's a born outdoorsman. Constantly on the search for the next great place to pursue his passions, Ed's fished in Alaska, Montana, Idaho, Wyoming, Utah and across the east coast; and has bird hunted in Montana, Idaho, Washington, North Dakota, and throughout New England. But Alaska wins out as his preferred locale for wetting a fly as he tells us, "I have been there eight times and plan on returning as many more as I can. Being off the grid on a DIY float trip in the bush is about as good as it gets in my opinion." One particular trip in 2016 on the Kanektok River for silver salmon turned out to be one for the books, and a tale worth asking about the next time you visit Orvis Avon. The hands-on experience Ed has gained in the field and on the water pays off every day as it has provided him with the know-how to not only start his customers on their fly-fishing and wingshooting journeys, but to support them every step along the way.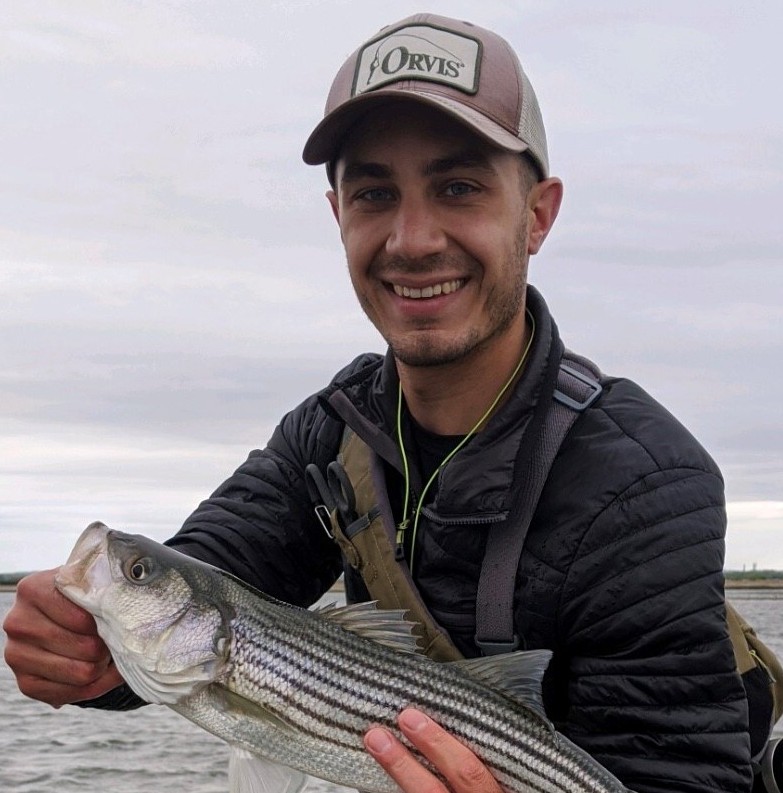 Fishing Manager: Drew Bartolucci
To say that Drew Bartolucci has a special connection to Orvis Avon would be something of an understatement; he had his first fly-tying lesson at age 12 in the very store that now knows him as Fishing Manager. A passionate angler and outdoor enthusiast, fly-fishing was always a big part of life growing up. Introduced to the sport at age 8, a "designated fly-fishing trip" to Estes Park, Colorado, two years later effectively solidified his love for the sport. Since that time, Drew has fished all over New England in addition to Pennsylvania, Colorado, Montana, and Florida. Whether he's throwing dries to hungry trout in a stream, hurling poppers to wary bass in a tranquil lake, drilling through winter ice for pike, or chasing striped bass off the coast, there's no type of angling that doesn't get Drew excited to be out there. That passion clearly comes through in his duties as Fishing Manager, where he looks forward to setting you up with the gear and guidance you need for your angling adventures. And when you stop in, be sure to ask him about the 13" rainbow that got away (or to be precise, was stolen from him) on the Farmington River.
CAN'T MAKE IT TO A CLASS IN PERSON?
NO PROBLEM.
The Orvis Fly-Fishing Learning Center has hundreds of tutorials, videos, podcasts & articles available on-line, right now!