Phoenix Orvis Retail Store
Monday
11:00 AM - 6:00 PM
Tuesday
11:00 AM - 6:00 PM
Wednesday
11:00 AM - 6:00 PM
Thursday
11:00 AM - 6:00 PM
Friday
10:00 AM - 6:00 PM
Saturday
10:00 AM - 6:00 PM
Sunday
11:00 AM - 5:00 PM
Orvis Phoenix Upcoming Events
Store Personnel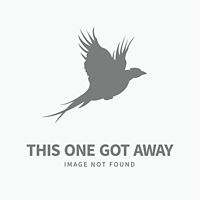 Store Manager: Nichcolas Wood
A Montana native and the youngest of three, Nichcolas studied to be an art teacher while at the University of Montana. Still an avid artist, his medium of choice is oil paint, and he paints as much as he can when he's not out on the floors of Orvis Phoenix. An avid outdoor enthusiast, Nichcolas spends his free time hiking, traveling, cruising on his Harley, and hanging out with his golden retriever, Winston and Jasper the cat. He looks forward to meeting new customers, welcoming back regulars, and helping all who are eager to embark on their next outdoor adventure—whether that's in the Grand Canyon State or anywhere else around the globe.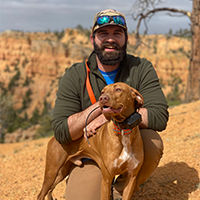 Fishing Manager: Jakob Smith
Jakob Smith has been fishing since he was old enough to hold a fly rod. His angling days began in the rivers of his home state of Washington with his parents at his side and he still remembers the first steelhead he ever caught: it was on the legendary Skagit while fishing with his dad. By the age of 10, Jakob was tying his own Spey-style flies for salmon and steelhead. It made sense at the time as Jakob actually learned to fish on a two-handed rod before mastering the single-handed technique. During his college years in Idaho, he spent every non-classroom moment on the rivers of The Gem State, and even guided fly-fishing trips in Wyoming over a period of four summers. Upland hunting is his other passion, and he and his dog, Rhubarb, enjoy chasing quail around the vast Arizona deserts. But sharing his enthusiasm for the outdoors he loves is most definitely his primary passion, and one that's clearly evident when you meet him. Engaging, knowledgeable, and outgoing, Jakob looks forward to helping you as you embark or continue along your personal fly-fishing journey.
CAN'T MAKE IT TO A CLASS IN PERSON?
NO PROBLEM.
The Orvis Fly-Fishing Learning Center has hundreds of tutorials, videos, podcasts & articles available on-line, right now!