Charleston Orvis Retail Store
Monday
11:00 AM - 6:00 PM
Tuesday
11:00 AM - 6:00 PM
Wednesday
11:00 AM - 6:00 PM
Thursday
11:00 AM - 6:00 PM
Friday
10:00 AM - 6:00 PM
Saturday
10:00 AM - 6:00 PM
Sunday
11:00 AM - 5:00 PM
Orvis Charleston Upcoming Events
Store Personnel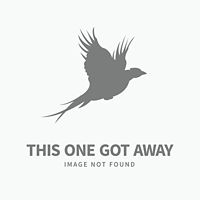 Store Manager: David Hance
Angler, hunter, world traveler, photographer, and scuba diver, David Hance is always ready for his next adventure. A native of Charleston, South Carolina, David learned to fly fish around the age of ten, starting, as kids do, on small farm ponds and then graduating to the South Carolina flats, where he'd cast to redfish. Living in Colorado for six years solidified his love for chasing trout in mountain streams. He's hunted for most of his life in the state, mostly for deer but also turkey, duck, and the occasional dove. A Clemson grad with a degree in International Trade with a concentration in Spanish, David studied in Granada, Spain, for five months, and backpacked solo through Central America, starting in Costa Rica and finishing in Guatemala. A trip to Cuba, where he took in a baseball game (a great story, he'd no doubt love to share) broke up the trip, before he continued through Colombia, Ecuador, and the Galapagos Islands. Then it was onto Southeast Asia, a trip that was no doubt well documented due to his passion for travel photography. He even did a stint in the craft brew industry. His current position at the helm of Orvis Charleston gives David the opportunity to share his passions with others who are, like David, ready for their next adventure. 
CAN'T MAKE IT TO A CLASS IN PERSON?
NO PROBLEM.
The Orvis Fly-Fishing Learning Center has hundreds of tutorials, videos, podcasts & articles available on-line, right now!