Minneapolis Orvis Retail Store
Monday
11:00 AM - 6:00 PM
Tuesday
11:00 AM - 6:00 PM
Wednesday
11:00 AM - 6:00 PM
Thursday
11:00 AM - 6:00 PM
Friday
10:00 AM - 6:00 PM
Saturday
10:00 AM - 6:00 PM
Sunday
11:00 AM - 5:00 PM
Orvis Minneapolis Upcoming Events
Store Personnel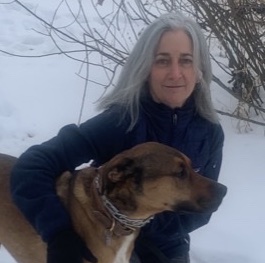 Store Manager: Julia Lizama
Avid outdoor enthusiast would be an apt description when speaking about Julia Lizama. A native Minnesotan, Julia grew up in the country with three sisters, two brothers, a variety of horses and dogs, and adventure always right outside the back door. These days, when Julia isn't meeting customers and keeping Orvis Minneapolis running smoothly, you'll find her outside and, depending on the season, she could be biking with her dog, paddling, skiing (alpine and Nordic), hiking, or perfecting her fly-fishing technique. Travel remains high on Julia's list of loves, with a favorite destination the Gila National Forest in New Mexico. Also high on that list are snakes. While some would head in the other direction when encountering one on the trail, Julia seeks out these incredible creatures; her kids even kept them as pets, and they'd often bring them to school for a slithery show-and-tell. Julia's love of the outdoors and connection to the natural world runs deep. And if you love a good story, be sure to ask her about her wild adventure kayaking in the BWCA next time you see her at Orvis Minneapolis.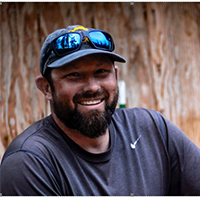 Fishing Manager: Aaron Grondin
Aaron Grondin has always been involved with fishing and customer service in one way or another. Prior to moving to the Minneapolis area, Aaron worked as the head guide at the Orvis-Endorsed Aniak River Lodge in Alaska, did a stint in Hawaii as a chef at a major hotel chain, and even worked on commercial fishing boats in high school. These days, Aaron is focused on making his customers' on-the-water experience the best it can be. As he puts it, "I love to share my knowledge of fly fishing and time on the water with our customers, so their time on the water is the best possible."
At Orvis Minneapolis, Aaron's the one you'll want to go to for guidance on the gear you need, the flies you'll want on hand, and the rods you should bring along on your next angling adventure. And if you're looking for gardening or culinary advice, Aaron may just be able to help you out there as well. An accomplished cook and passionate gardener, Aaron prides himself on his home-grown tomatoes, specifically those of the heirloom grape and cherry varieties. It's Aaron's variety of skills and eagerness to expand his horizons (and those of his customers) that make Aaron a valued member of the Orvis Minneapolis team, for as he tells us, "Each day at work or on the water or trail is a day to learn something new." 
CAN'T MAKE IT TO A CLASS IN PERSON?
NO PROBLEM.
The Orvis Fly-Fishing Learning Center has hundreds of tutorials, videos, podcasts & articles available on-line, right now!